Skip to content
May Monthly Subscriptions Theme Annoucement
This month's subcriptions also benefit Live Like Roo - which helps dogs with cancer.
For May's theme, I instantly knew what I wanted to do. If you've followed me for a while, you know I tweet very frequently about one of my favorite non-profits: Like Like Roo. This month's theme is a Roo & Ice Cream – Sticker club subscribers will received five mini 1.5" ice cream stickers and the magnet club will receive one 3.5" Roo with an ice cream cone magnet.
In case you're not familiar with them, Live Like Roo was started by Sarah Lauch. In 2015, a dog named Roosevelt, aka Roo, was found by Sarah and later recused from Chicago Animal Care and Control by One Tail at a Time (OTAT is a Chicago-based dog rescue). During his veterinary exam with OTAT they discovered the worst new – Roo had bone cancer.
After his diagnosis, there was a bucket list put together for Roo, so he could live his remaining months to the absolute fullest, surrounded by a bunch of people who loved him. He went on trips, stayed in a hotel, but by far his favorite thing was ice cream cones from McDonalds.
After Roo passed, Sarah continued helping other families with their cancer pups – officially starting Like Like Roo (LLR) in 2016. In the 6 years since starting LLR, they have helped over 20,000 families and given over 1.5 million dollars in financial grants. For dogs who are not able to get vet care (due to things like progression or type of cancer), families can request a care package full of Roo's favorites things which of course includes gift cards for McDonalds.
Every May or Early June, LLR host a worldwide ice cream social as a benefit for LLR and to celebrate Roo's life. We have attended or participated in this event for years now. This year's ice cream social is on June 4th, making May the perfect month for our subscription sales to benefit Live Like Roo.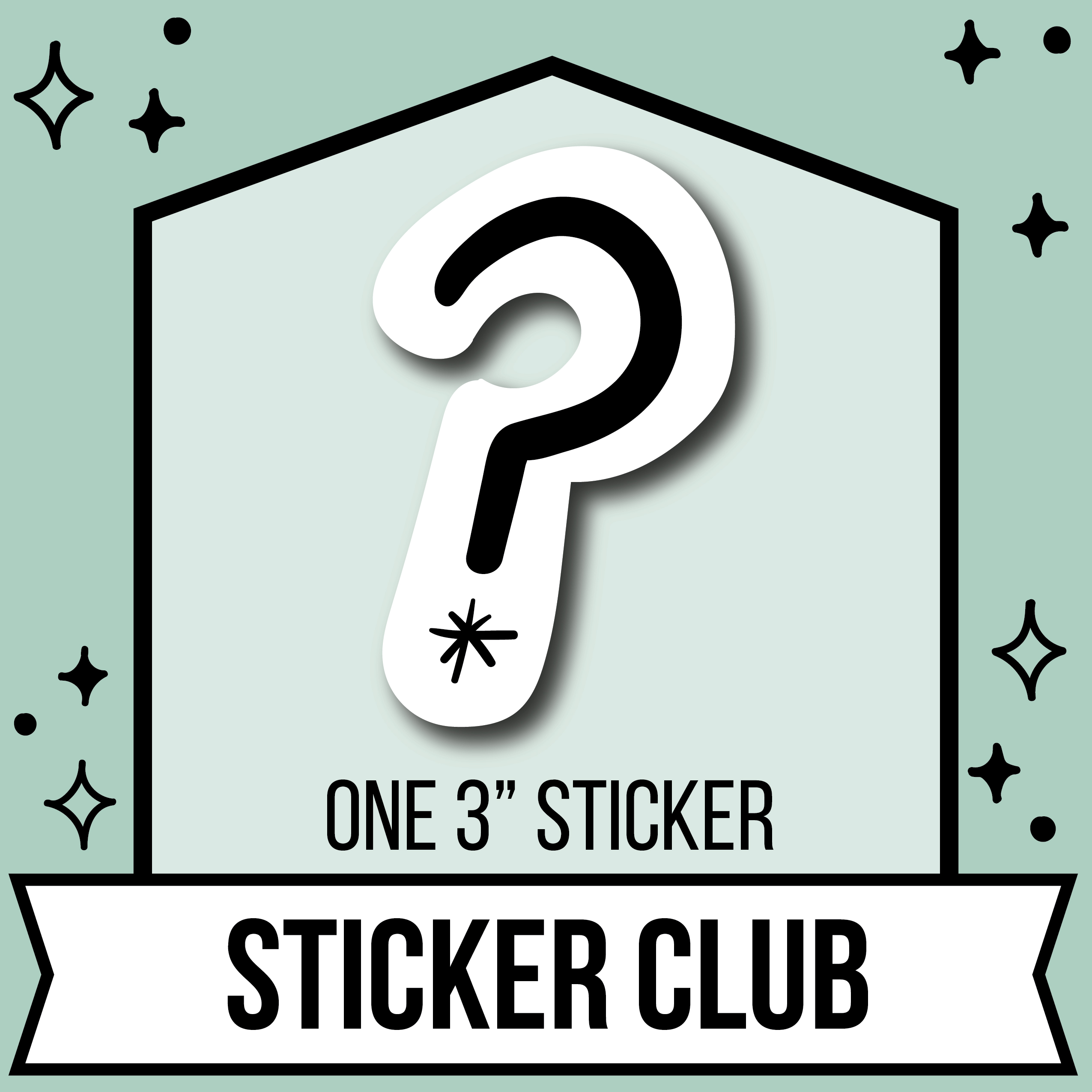 STICKER CLUB
CLUB PRICE: $5.00
Includes:
One 3" Decal Sticker + Free Shipping
Retail Value: $5.75
JOIN THE STICKER CLUB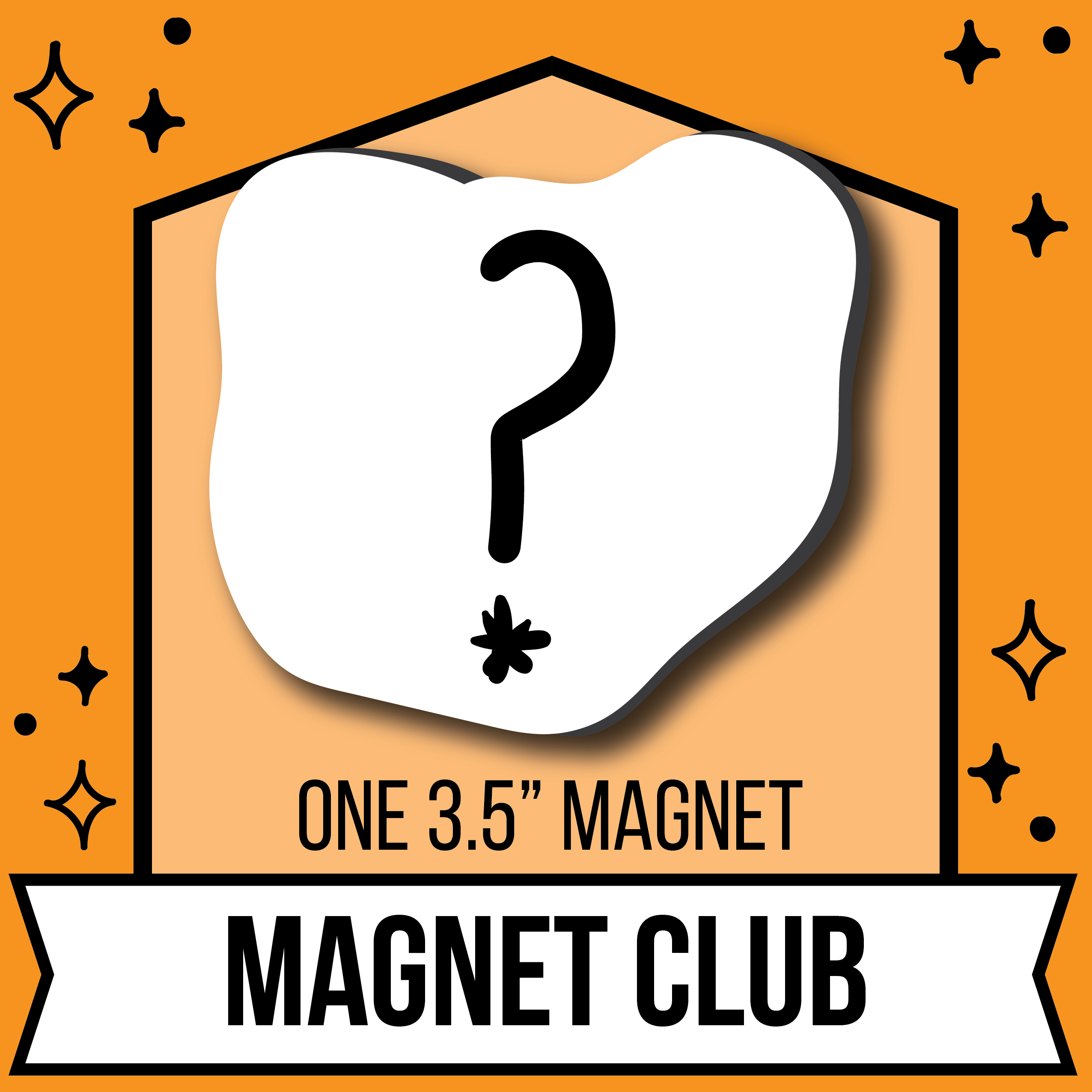 MAGNET CLUB
CLUB PRICE: $9.00
Includes:
One 3.5" Magnet + Free Shipping
Retail Value: $11.75
JOIN THE MAGNET CLUB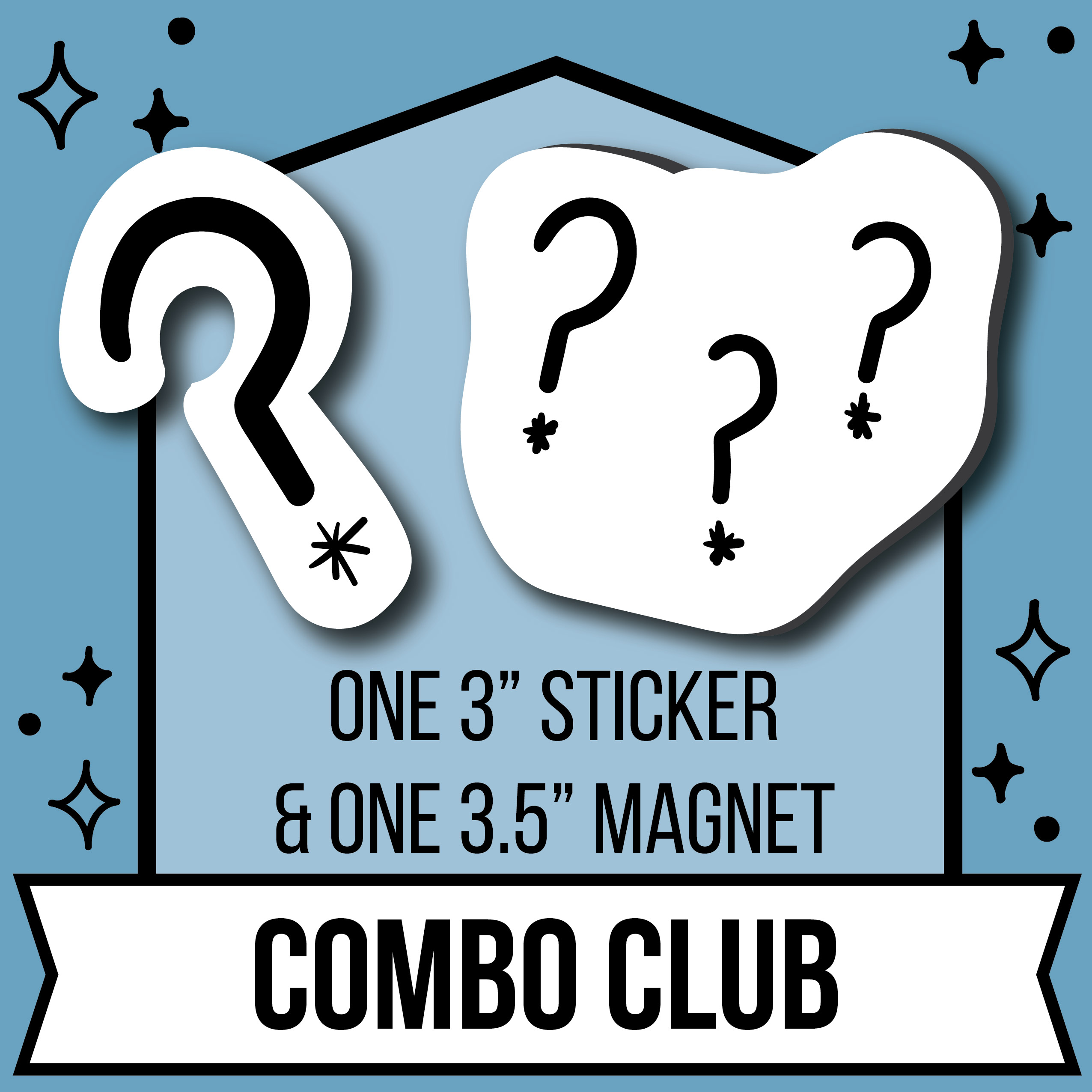 COMBO CLUB
CLUB PRICE: $14.00
Includes:
One 3" Sticker, One 3.5" Magnet + Free Shipping
Retail Value: $15.75
JOIN THE COMBO CLUB
Sunday,Monday,Tuesday,Wednesday,Thursday,Friday,Saturday
January,February,March,April,May,June,July,August,September,October,November,December
Not enough items available. Only [max] left.
Add to Wishlist
Browse Wishlist
Remove Wishlist